Green, active and healthy Slovenia. I feel it my way!
Slovenia is the only European country which combines the Alps and Mediterranean, the Karst and Pannonian Basin. Easily accessible from all directions, it is deemed one of the greenest destinations of the world. It is particularly rich in thermomineral water springs next to which natural spas are lined up. Some of the healing water springs, next to which you will find modern health and well-being centre, were known as early as in ancient times!
Most Slovenian natural spas can be found in the Thermal Pannonian Slovenia stretching from the north-eastern to the southern borders of the country. Thermal Pannonian Slovenia is a land of spas, wine-growing hills, mysterious stories of ancient castles and convents and proverbially hospitable locals proud of the gastronomic and cultural heritage. Natural spas can also be found elsewhere in the country. In Alpine Slovenia, the effects of a healing climate have been proven surprising in many areas, whereas Mediterranean and Karst Slovenia boast proven natural factors with healing properties associated with the famous traditional salt pans. From Ljubljana or central Slovenia, they can be reached within less than 2 hours by car!
In all seasons, the Slovenian Alps have proven an exceptional setting for various activities in nature. Discover the rich diversity of the Julian Alps, Kamnik and Savinja Alps, Karavanke and Pohorje.
The capital of Slovenia, Ljubljana, delights with its bustling life by the river and numerous events. It is connected to the parks, forests and countryside of central Slovenia.
In addition to healing water springs, Pannonian Slovenia has been preserving its age-old wine culture and distinct customs, such as the famous Kurentovanje Carnival in Ptuj, which form part of UNESCO Heritage.
From the lovely towns along the Adriatic Sea coast, you can quickly reach distinct features of the Slovenian Istria and Karst with its world-famous Karst caves.
Slovenia is a country of countless water adventures! In addition to healing waters, you get to experience picturesque rivers and lakes and potable water everywhere. The right of potable water has even been included in the Slovenian Constitution!
Slovenija
The geographically diverse Slovenia boasts exceptional natural features which facilitate various paths towards health and well-being. Treat yourself to healing water springs, taste healthy local dishes and engage in outdoor activities.
20
THOUSAND SQUARE KILOMETRES
87
THERMOMINERAL WATER SPRINGS
Discover thermal spas and health resorts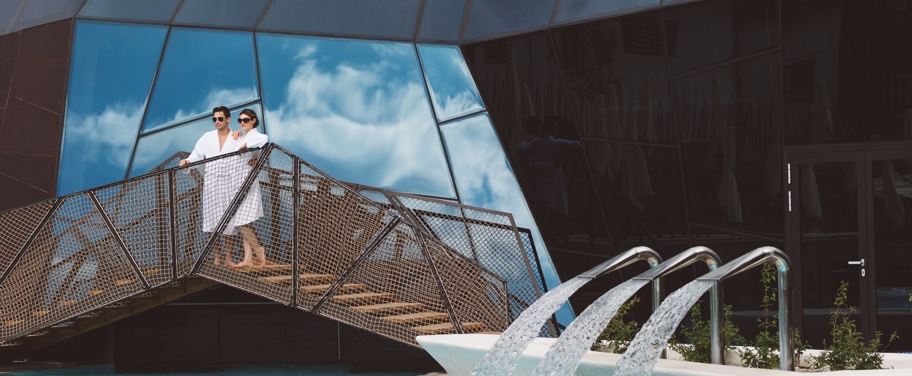 Discover your spa experience
Discover your spa experience in the world of natural healing factors encompassing 14 Slovenian spas in total.
Find your spa